soMatch Mini Kit
Specifications
Copamtiable Pod
RELX&WAKA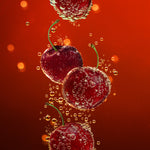 Sale price

$0.00

Regular price

Unit price

Translation missing: en.accessibility.unit_price_separator
What's fantastic!
Less waste with reusable battery

Better taste powered by Vcot™ 


E-liquid always in your control
Less waste of your money, less waste for the planet
Get up to 50% off the per-puff cost on a 2ml disposable; you now get the equivalent puff counts of 4ml at 1200 puffs. Reduce waste greatly due to a chargeable battery that requires no replacement.
Vcot™ vs. standard MESH
Powered by Vcot™ tech, soMatch Mini boasts a 25% increase in heating efficiency and richness compared to mainstream MESH devices, delivering maximum juiciness taste.
Transparent e-liquid cabin, check your e-liquid anytime.
Pick a color, make it yours